Having fun with action?
In cooperation with Outdoor Westvoorne Resort Citta Romana offers a number of opportunities during your stay with your group to Stay active (family - friends or companygroup)!
For information and bookings of outdoor activities, please contact:
Outdoor Westvoorne - 0031 (0)187-481177 - www.outdoorwestvoorne.nl
GPS Tours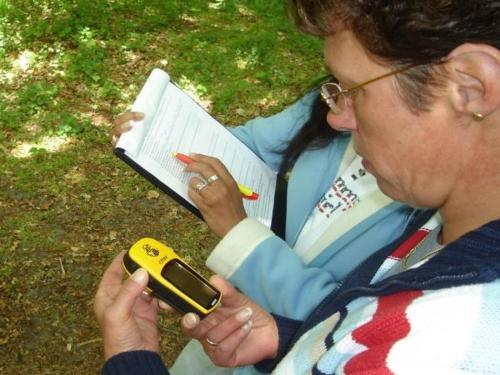 In the middle of the vast nature, far away from the civilized world and no signs that show the way, what now?
Puzzling you search for the right coordinates and follow the direction of your GPS. Our routes lead you through charming towns and the beautiful nature on the South Holland island of Voorne-Putten.
* At least 4 participants.
* Duration varies between 1.5 and 2 hours.
* No minimum age.
Also nice in combination on the bike
Own bicycle or rental bike
Choices from different routes on the island of Voorne-Putten. Price: 10, - Euro pp
Mountain bike trail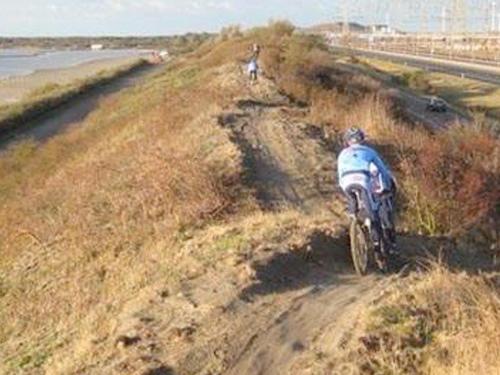 Want to get a breath of fresh air? Let yourself be surprised by a mountain bike instructor who will let you cross the beautiful nature on all kinds of surfaces.
With us you can also book mountain bike lessons. These are given by one of our instructors in groups of up to 6 participants. In these lessons you will learn all ins and outs about mountain biking.
Number of participants per instructor: at least 8
Standard route: mountain bike trail Oostvoornsemeer (other locations on request)
Duration of activity: 2 hours
Length of the course: 12.5 km (along the entire course a secondary cycle path runs)
Price pp € 35 excl VAT (incl bike rental)
Archery Tag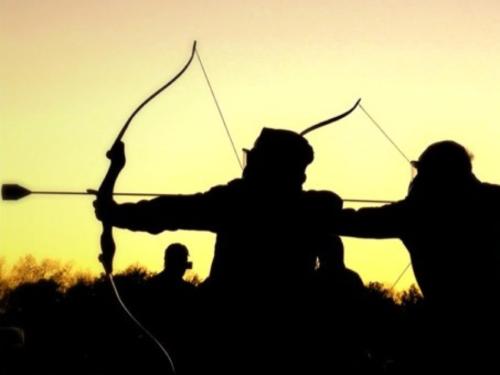 Archery Tag is still fairly new in the Netherlands and makes for your new adrenaline.
The best place to play ArcheryTag is in the area where also Lasergame, Paintball and Airsoft are played. The terrains have multiple obstacles and therefore give a spectacular experience.
Game manual:
- You play in a team.
- One round takes at least 10 minutes.
- If you are hit, you must leave the field.
- During the first 5 minutes you may return to the starting position when you are hit and take part again.
- During the last 5 minutes you can not return to the field if you are hit.
- Every team starts on its back line.
- At the beginning signal everyone can grab his bow and arrows as soon as possible.
- You may only have 1 arrow in your hand.
- The arches remain in the field and may not be taken into the safe zone.
- When you hit an opponent, your team earns a point.
- When you have a target, your team earns 5 points.
- When you have all two targets, your team earns 10 bonus points.
- The team with the most points wins.
At least 10 participants (if you come with less than you still pay for at least 10 people).
The minimum duration is 1 hour.
Minimum age 10 years.
Multiple theme fields, each with its own look and tactics.
You play with your own group.
Includes arch and 2 arrows, protective mask.
Price: from 17.50 Euro pp per hour
Extra half hour 5.00 Euro pp
Canoeing and raft boating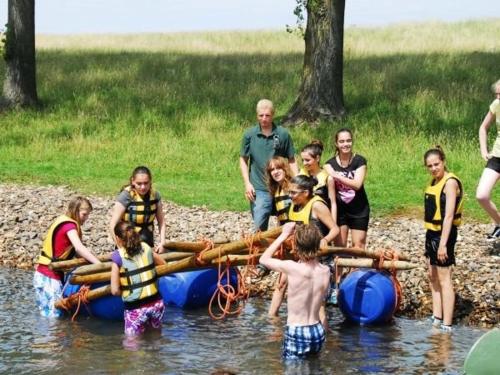 Canoeing and raft boating
Cozy canoeing in our Canadian canoes.
Plan your route from our location to the Bernisse or Brielse Meer.
At least 2 participants
Per canoe 2 to 3 people
The duration is at least 1 part of a day (3 hours)
No minimum age
Swimming diploma compulsory
Price: 17.50 Euro per canoe.
Canoeing and building rafts
Perfect for team building. Bring all materials and participants with the canoes to the other side. If everything is on the other side, the construction of the raft starts. The winning team is the team that is the first to be back with this self-built raft.
At least 10 participants.
The duration is 1.5 hours
No minimum age
Swimming diploma compulsory
Great for company outing or bachelor party
Lasergame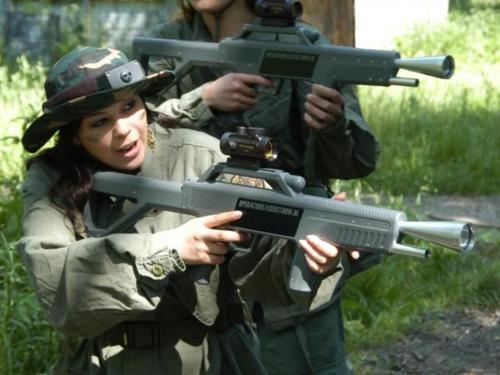 Outdoor laser tag can not be compared with indoor laser game.
It is a unique activity that takes place in the open air. Our location is decorated with spectacular playing fields where you, equipped in camouflage suit, headset and professional weapon, battle each other in various sensational missions. This activity is suitable for everyone and can already be booked for participants aged 12 and over.
At least 10 participants
The minimum duration is 1.5 hours, longer play in consultation
Minimum age 12 years
Multiple theme fields, each with its own look and tactics.
You play with your own group.
Reach up to 200 meters and equipped with a professional visor.
Various sound signals, for example when you are hit or hit the opponent.
Each game starts with 12 lives, 5 grenades and 5 warehouses of 30 patterns each.
Price: 20, - Euro pp
Powerkiten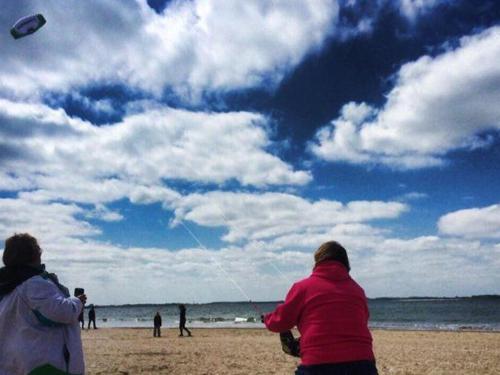 Being taken along by powerful two-line power kites is a fantastic experience!
Power kiting, or kite flying with large, powerful kites, is a spectacular activity for young and old and is a great experience both individually and in groups. You learn to control and control the powerful pilots through the efforts of our experienced instructors. Depending on the strength of the wind, we will adjust the size of the power kites to give you an optimal wind experience. In short, powerkiten is a super fun activity!
Minimum 8 people
Wind force: 2 - 6
Location: beach or large open field
Price pp € 21.50 excl. VAT