Tony's Pub
Who before or after dinner would like to have a drink can go to Tony's Pub. This is an original British pub you can also reserve all to yourself and your guests. Here you can watch sports on TV, darts, a game of billiards or a game of cards. Do you smoke? The pub has a separate smoking room.
What's in a name?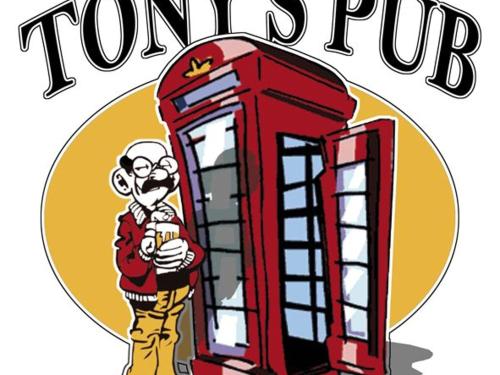 Tony's Pub is named after the Brittisch Tony who spent many years during his work in Europoort on Città Romana. He was the most loyal guest at the bar Restaurant Duinhoek so when there was a bar space furnished, the name could not be anything else but Tony's Pub. The logo of the pub is a caricature of the real-life Tony who still occasionally comes to drink a pint.
Tony's Pub can also exclusively be used by you as an individual or business for celebrating birthdays, corporate events, anniversaries, farewell receptions, etc..You can obviously be catered by Restaurant Duinhoek and your guests are invited to stay the night in one of the comfortable houses on Citta Romana!