Business opportunities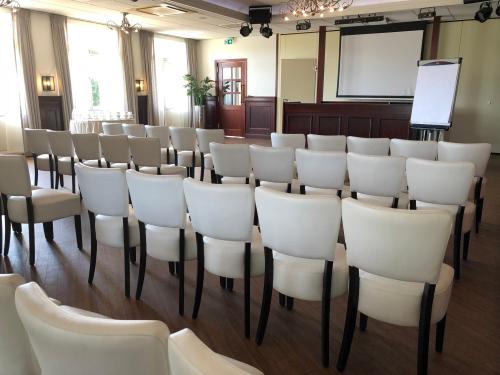 Duinhoek restaurant offers a variety of possibilities to facilitate you or surprise you. For business purposes, or because there is something to celebrate. From brainstorming sessions to wedding parties. From presentation to a private party. For example, the restaurant can be divided by means of a flexible wall into two spaces. A projector and an excellent sound system at your disposal. In addition, there is one door down our original British pub Tony's Pub. Through our diverse and flexible spaces we can offer both large and smaller parties a suitable ambience.
Business meeting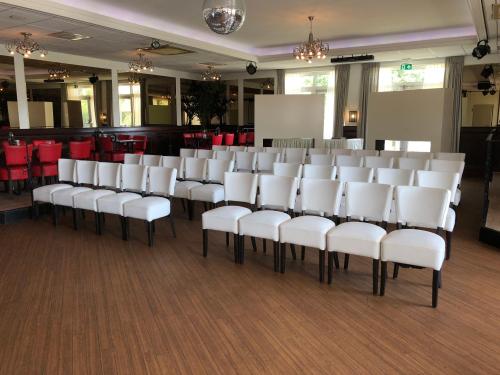 A beautiful, tranquil setting is ideal for leaving the daily hectic routine behind. So you can focus on the important topics. We create for you the conditions for a successful work session. We do this in our accommodation with table and chairs in the arrangement you want. For 12 up to 100 people. Audiovisual equipment and a projector are included and ready if needed. Wireless internet is also available for free.
Our meeting packages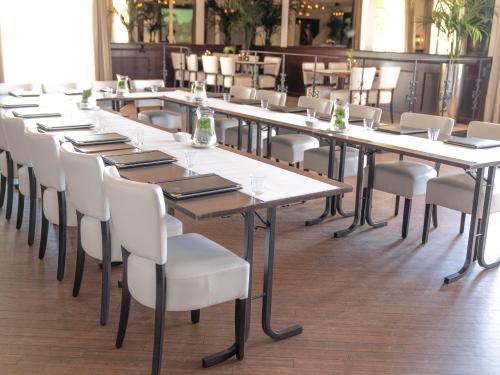 All our conference packages include:
• Use of the room with air conditioning
• unlimited coffee, tea and ice water
• a treat with your coffee / tea
• Use of projector and screen and flipchart with markers
• notepad, pens and mints
2 hour package: 12.50 pp
incl. breakfast: 20.00 pp
including lunch:. 20.00 pp
incl. snifter 23.75 pp *
including 2-hour dinner package:. (from) 25.00 pp
4-hour package: 19.50 pp
incl. breakfast: 27.00 p.p.
including lunch:. 27.00 pp
incl. snifter 30.75 pp *
incl. dinner (from) 32.00 pp
8-hour package: 29.50 pp
incl. drink: 40.75 pp *
incl. dinner (from) 42.00 pp
* Our drink package includes one hour drinks in our pub-based drinks from the domestic range and appetizers consisting of hot and cold snacks.