Restaurant
Good food for a great and nostalgic price. This is what you can expect from Restaurant Duinhoek. The restaurant's open kitchen provides an intimate atmosphere where people feel comfortable and at home. A surprising menu which includes breakfast, lunch and dinner dishes as well as bar snacks. Our menu demonstrates that our chefs not only have good taste but also know how to keep costs down.
Restaurant Duinhoek has a lovely lounge terrace situated at the water's edge. Come and visit us for a nice cup of Illy espresso or a cappuccino, and a tasty lunch or dinner even when the sun isn't shining. Our chefs are happy to set up the BBQ on the outdoor patio when the weather is nice.
Don't feel like eating out? You can order nearly all the dishes on Restaurant Duinhoek's menu by phone. We will then deliver these dishes to your holiday home.
Restaurant Duinhoek also houses a Shoppie. This means you can pick up any essentials from the shop during the restaurant's opening hours. The shop also sells fresh breadrolls in the morning.
Opening hours Restaurant:
Daily 08:00 – 22:00
Delivery of meals at home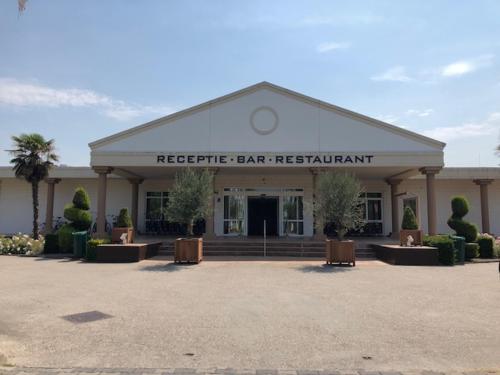 Citta Romana offers the guests or the Resort the possibility to deliver meals to your home.
The opening hours of Restaurant Duinhoek are Monday / Sunday from 08:30 to 22:00. The kitchen is open from 12:00 to 21:00 and we deliver the meals to your home until 21:00.
Check here our delivery card.